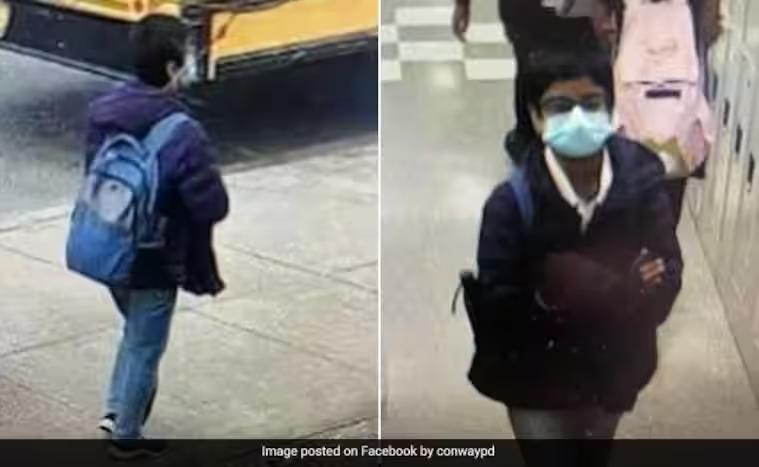 In the US state of Arkansas, a 14-year-old Indian-American schoolgirl went missing for more than three weeks. In light of widespread layoffs in the tech industry, the police are speculating that she fled her home in the hopes that her father would be deported.
According to the Conway Police Department (CPD), Tanvi Marupally, a 14-year-old from Conway, Arkansas, was last seen in her neighborhood on January 17 as she boarded the school bus to go to her destination.
Fear of her family's deportation was one of the primary reasons she fled home, the police claim. Even though Tanvi's parents have been living in the United States for many years in the hope of obtaining citizenship, they claim that they are afraid of being deported.
According to katv.com, the family feels like they have been left out of the country's immigration system. Tanvi's father is in a position where he may lose his job as the country is experiencing frequent layoffs in the tech industry. However, kark.com reported that he has informed the CPD that he is not concerned about leaving the country at this time and that he is no longer at risk of losing his job.
Sridevi Eadara, Tanvi's mother, had lost her job earlier, requiring her to return to India and reapply for a visa as Pavan's dependent. She had to wait a year before she could see her family again.
"I said…let you and your mom first go back to India, let me figure out what and how the system works out, get a proper job, and then call you back," PTI quoted Pavan as saying.
Pavan advised his daughter not to worry when she inquired about their plans in the event that he was to lose his work visa.
"(She said) what, go back to India? Why should I go back to India? I've been here."
Her parents believe the prospect of being ripped from her home in the US was too much for their daughter, the report added.
"It is a big deal, any time a child leaves it's a big deal," Conway Police Spokesperson, Lacey Kanipe said on Tuesday.
"We're continuing to remain positive, our goal is to reunite her with her family," added the police.