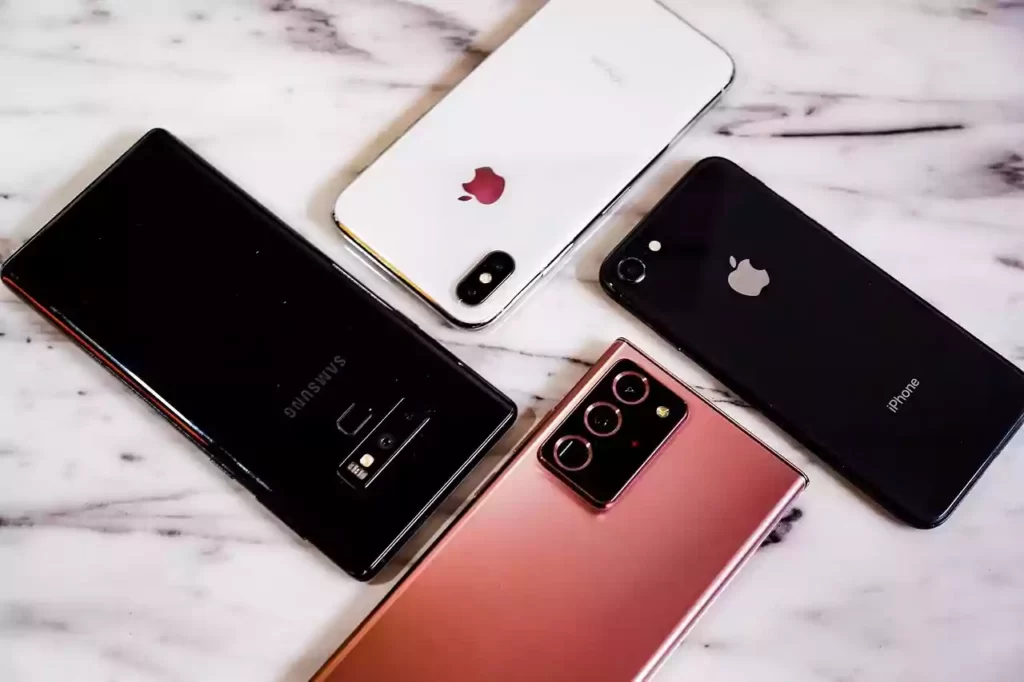 The electronics goods market offers hundreds of options for smartphones to choose from. With different features, an extensive price range, and a wide array of functionalities, there are more options than ever. But instead of making the buyer's life easier, this proliferation of options has made it harder to buy a smartphone today. Besides, buyers must consider their budget and find a phone that offers the best value for their money.
A smartphone is an investment, but we all want a phone that performs well for at least a few years. This article will discuss the different ways to find a smartphone that offers all the features and functionalities you need – without putting a dent in your budget. Read on to know more.
How to Buy a Good Smartphone on a Small Budget
Buy Directly from Manufacturer
Explore the official websites of phone brands when buying a smartphone online. Websites of manufacturers may offer a better price than e-commerce websites and smartphone stores. The phones sold directly by manufacturers are also SIM-free and allow you to use your existing SIM card on the new phone. Some other advantages of buying directly from the manufacturer include greater storage, easy support, warranty, and the brand's reliability.
Shop Online
E-commerce websites like Amazon and Flipkart usually offer better prices than carriers or big-box shops. They have lower costs in selling electronic goods and provide that benefit for their customers. Many times in the year, they also have promotional offers; if you keep an eye on the discounts, you can get an expensive smartphone for an affordable price. Not to forget, it is easier to compare different brands of smartphones and read honest reviews of other customers online.
Get the Flagship Phone from Last Year
Your budget may be enough to buy the best mid-range phone released this year but don't forget to check the flagship phone from last year. After new models are released, flagship models from the previous year are offered at discounted prices. An older flagship model may have better features and functionalities than the latest midrange phone. So, when researching the different models of phones available in the market, remember not to ignore older models. You may end up getting a better user experience for the same price.
Pay in Instalments
Consider buying a mobile phone on EMI whenever you need to upgrade your phone. Paying in installments spreads the cost over many months and enables you to purchase high-end electronic devices while staying within your budget. Check with your carrier for exclusive installment plans for customers. Most offer a two-year contract wherein you may pay the cost of your mobile phone in monthly installments if you sign up to use their services for that duration. Ensure that there are no activation or upgrade fees.
Buy a Refurbished Phone to Save Big
Buying a refurbished phone is not the same as buying a second-hand phone. A used phone is sold as it is, with no warranty. On the other hand, refurbished phones come with a fresh battery, look new, and have some form of warranty. When buying a refurbished phone, check its compatibility with your carrier and ensure that it is a model that works well in your geographic region.
Trade in Your Old Phone
Most e-commerce websites like Amazon, Flipkart, and NextWorth allow customers to recycle their old devices for a discount on the new ones. If your phone is in decent condition, you can trade it on to get a better price on your new phone. Another way to do this is to sell your old phone on Craigslist or OLX after getting a new one.
Choose Your Smartphone Plan Carefully
After spending a significant amount on a new phone, don't forget to check your smartphone plan and choose the one that offers the best deal according to your needs. Don't pay extra for unlimited data if you don't need that. Identify the services you use the most and pick a plan that offers those services for the best price.
Buying a new phone can be overwhelming due to the numerous options available nowadays. However, if you spend a little time exploring the available models and deals in your budget – you may get to experience the latest in smartphone technology at an affordable price. Finding a good value for a smartphone is not rocket science whether it is a budget phone or a flagship smartphone; you must keep an eye on the discounts and research well before you choose.
Author Bio:
Shikha Ahuja is part of the content marketing team at KreditBee – India's fastest personal loan platform where professionals can easily avail of personal loans in just a few minutes when in need of quick funds.
Shikha writes to create awareness amongst her readers on topics related to loans, personal finance, and budgeting. Being a part of the FinTech industry keeps her on her toes, but she keeps herself grounded through yoga and meditation and loves to host game nights during the weekends.