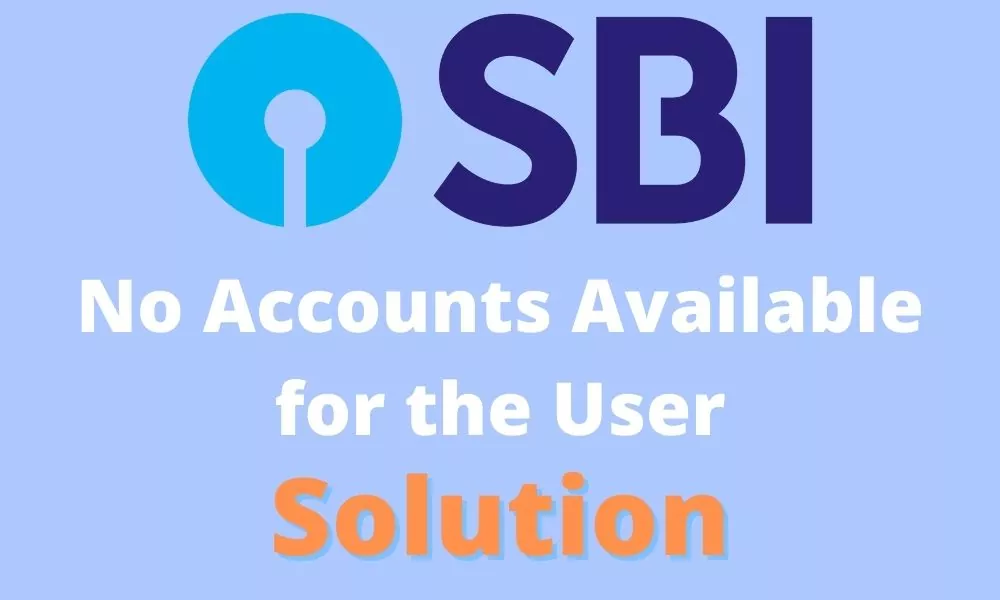 There are many users of the Yono SBi app and internet banking, where they face some errors "No Accounts Available for the User" is one of that errors and in this post we going to discuss a prominent solution to this error.
This error happens with such customers who are existing customers of the bank and open a new account with the old customer ID or CIF at a different branch of the bank. In the case of a Saving account if you want to open new Public provided fund account using the same CIF number then in this case it will not show both accounts which is very irritating for many bank account holders.
Solutions to "No Accounts Available for the User" Error in Internet Banking Yono SBI
Steps to solve the issue of "No Accounts Available for the User"
First, up all Visit the Official SBI site of Internet Banking or click here.
Then log in with your User Id and Password.
Click on the Menu tab "My Accounts & Profile".
Now go to "Profile".
Now Go to the option "Manage A/C Display".
Go to Click on Unhide Accounts.
Type your Profile Password and Click on Submit button.
Done, you will get a confirmation message about Unhide of the account.
Another thing you can do is go to:
Request & Enquiries then Upgrade Access Level after that give some desired permissions and save the setting.
If you have any other questions do ask us in the comment box, we will definitely try to answer as quickly as possible.