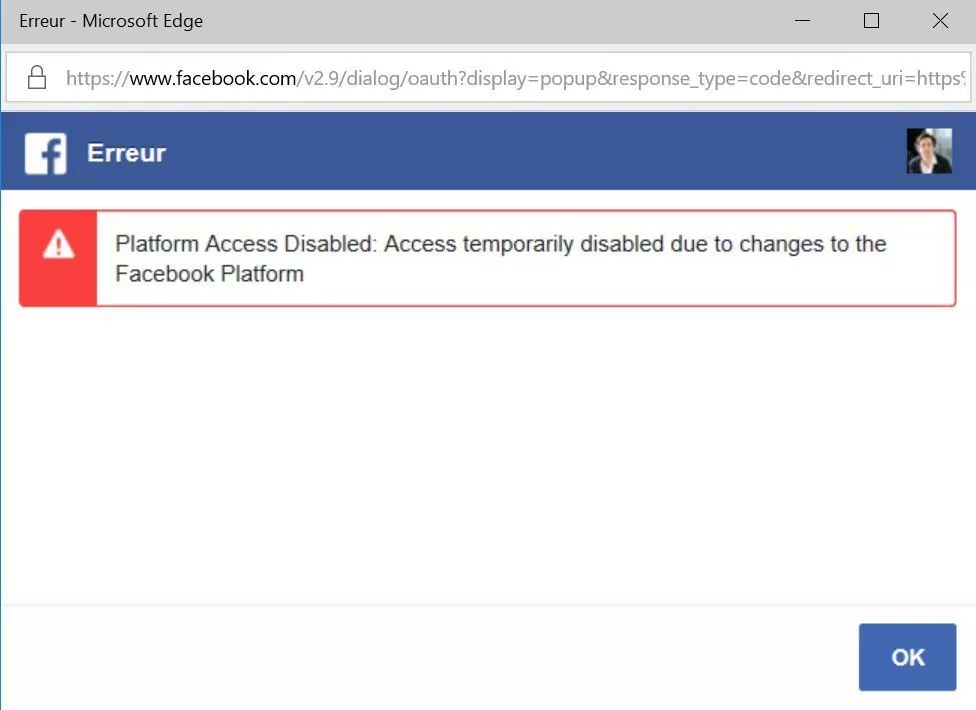 Recently I was trying to open a game it showed Platform access Disabled: Access temporarily disabled due to changes to the Facebook platform. When I surfed the internet I found the screenshot which I have shared above.
I tried to find solutions to this issue and I was successful to find some working solutions to this issue so keep reading this post till the end.
How to Fix Platform Access Disabled Facebook Error
1. Enable the Facebook Platform
In order to get back to the game, follow these steps:
Open up the Facebook website or mobile app and go to "Settings"
Click "Apps and websites"
On the "Apps, websites and games" section, click "Edit"
Click "Enable Platform"
2. Uninstall the App
Firstly clear data of your game and then reinstall the game, this will delete bug files and reinstalling will e a great option.
3. Allow Facebook Cookies on Browser
Go to your browser Settings and select Privacy and Security. Then go to Cookies and other site data, and make sure third-party cookies are allowed.
4. Update your Game and Facebook
Go to the App Store and find the latest version of your native game and Facebook and Update them if available.
5. Restart
Sometimes your smartphone or PC gets some bugs in such cases rebooting your device is the best option that you can do easily. Simultaneously, restarting can resolve the problem related to the network.
Conclusion
If Facebook says the user opted out of the platform, this indicates your settings are not allowing other platforms mostly games from interacting with your account. So in this post, I shared some working methods to solve this error hope this post helps you.
Make sure to comment your thoughts on this.