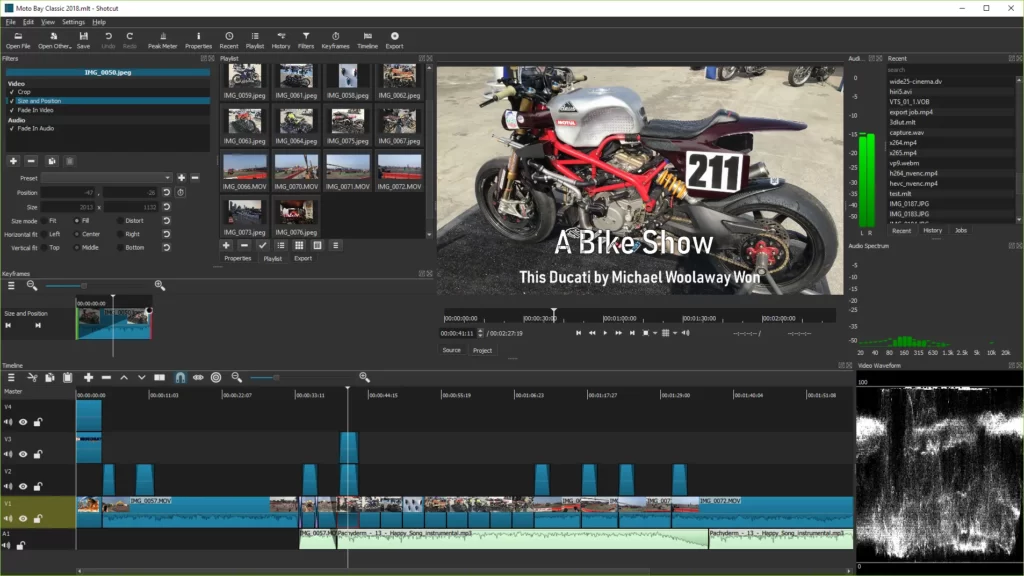 When it comes to video editing software, Shotcut stands out as a reliable option for users with low-spec systems and limited RAM. Offering a cross-platform and open-source solution, Shotcut is compatible with Mac, Linux, and Windows operating systems. One of its key advantages over similar software like VSDC is its ability to cater to a wider range of users.
User-Friendly Interface and Features
Shotcut boasts a unique user interface design, with fewer tool icons and customizable menu panels. This flexibility allows users to personalize their editing experience according to their preferences. Basic actions, such as video splitting, can be easily accomplished through convenient keyboard shortcuts. Additionally, Shotcut offers a diverse array of one-click filters for video and audio enhancements, including fading effects and color correction wheels.
Advanced Editing Capabilities
Despite its suitability for low-end devices, Shotcut doesn't compromise on advanced editing features. Users can create professional-level effects like Picture-in-Picture (PiP), Chroma Key, and vintage film effects. While the logic behind Shotcut's functionality may appear perplexing initially, there are numerous online resources, including video courses, that can help users navigate and fully leverage the software's capabilities.
System Requirements for Shotcut
To ensure the smooth operation of Shotcut on your system, it is important to meet the minimum requirements:
Operating System: 32- or 64-bit Windows 7 – 10, Apple macOS 10.10 – 10.15, or 64-bit Linux with at least Glibc 2.19.
CPU: x86-64 Intel or AMD processor, with at least one 2 GHz core for SD video, 2 cores for HD video, and 4 cores for 4K video editing.
GPU: A compatible graphics card with OpenGL 2.0 support. On Windows, DirectX 9 or 11 drivers are also compatible.
RAM: Minimum 4 GB for SD video editing, 8 GB for HD video editing, and 16 GB for 4K video editing.
Key Features of Shotcut Editing Software
An easy-to-use interface that can be customized to suit individual preferences.
An abundance of editing features and filters to enhance video and audio quality.
Multi-platform compatibility, supporting Windows, Linux, macOS, and FreeBSD.
Extensive support for input sources such as HDMI, SDI, Jack, Pulse Audio, and IP Stream.
Limitations and Drawbacks:
While Shotcut offers many benefits, it does have a few limitations. Firstly, it may lack some advanced video editing tools found in other software. However, this trade-off ensures that Shotcut remains efficient and functional even on low-spec devices. Additionally, the availability of community assistance for resolving complex challenges may be limited compared to other editing software.
Final Words
Shotcut presents a powerful video editing solution for users with low-spec systems and limited RAM. Its user-friendly interface, customizable features, and diverse range of filters make it an excellent choice for both beginners and experienced editors.
While advanced editing tools may be lacking, the software's multi-platform compatibility and flexibility make it an attractive option. By meeting the minimum system requirements, users can unlock the full potential of Shotcut and create captivating videos with ease.