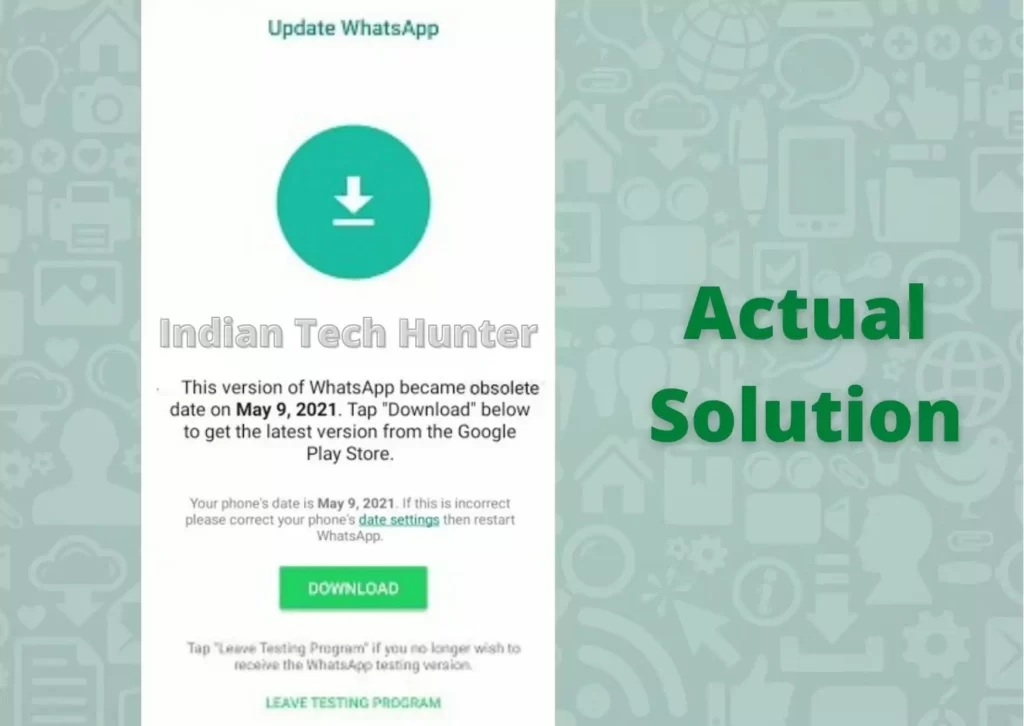 Yesterday my sister asked for help to solve the error related to Whatsapp. This error was saying "This version of WhatsApp became the obsolete date on May 9 2021. Tap "Download" below to get the latest version from the Google Play Store."
After reading I tapped the Download button but it was not updating to the latest version as my sister's phone was too old.
So How you can solve this error in a similar situation is discussed following in this post.
Solution 1:
To solve this issue after tapping the download button if it doesn't update the version then your Playstore must have some problem.
So in this situation, you can download the latest version from Whatsapp from top App download sites. Then just install that old version so that your problem can be solved.
Solution 2:
After downloading the latest version of WhatsApp if this error is still there then you should update your Date and time to correct one to do so follow the steps given below.
Step 1. Open your smartphone settings.
Step 2. Then go to Date and time. (If you are not able to find the Date and time setting then simply search them in the search box which is present in the settings.)
Step 3. Now just keep your date and time settings to "Use Network provided time" or "Auto Time"
Now close and again open Whatsapp your problem must be solved now. If still have any issue you can comment down below I will respond to you within 5 minutes.