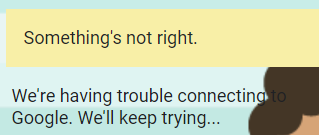 Usually, this issue is common while using Chrome browser and most apparently people have reported it is happening while they open Facebook, Gmail, Hangout, etc.
Some people try restarting chrome or restarting internet the but my friends that cannot solve this issue.
So to solve this issue I navigated to different sites and forums and got some right ways to solve this issues which I would like to share with you in short words.
So to solve this issues some users have suggested opening the issue site in incognito mode or you can try to log out and log in to your current Gmail account. Some people have also shared that clearing a site's cookies can solve your problem.
Have any other problems then let me know I am here for your help.