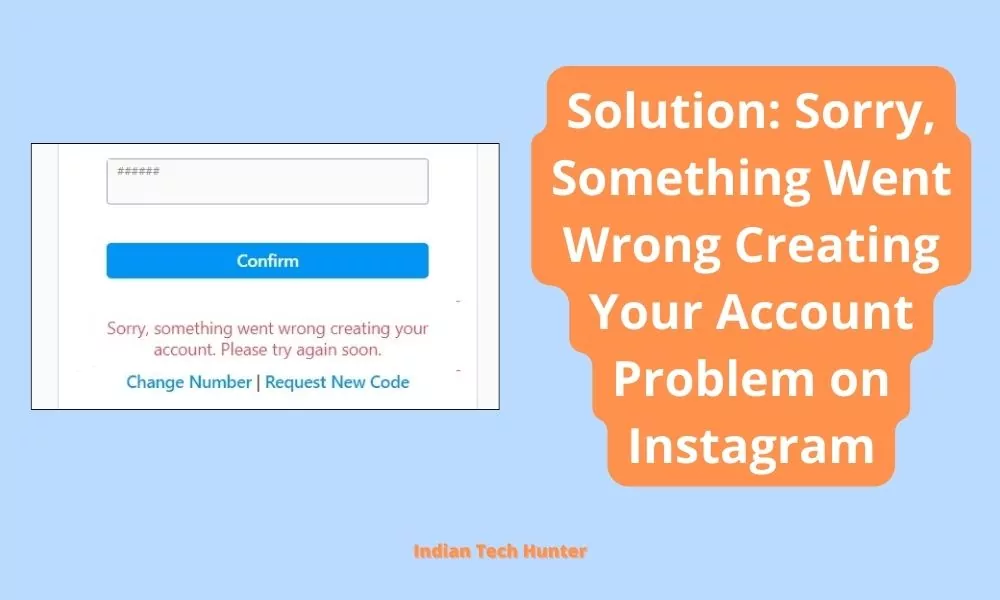 Instagram is an American photo and video sharing social networking service founded in 2010 by Kevin Systrom and Mike Krieger and later acquired by Facebook Inc. The app allows users to upload media that can be edited with filters and organized by hashtags and geographical tagging.
Recently I was trying to create a new Instagram account but I encountered to the "'Sorry, Something Went Wrong Creating Your Account. Please try again soon error. Later I found that this issue is common in both Android and iOS.
I tried some solutions which were successful to solve this error for me. So in his post, I am going to share those solutions with you keep reading till the last word.
Solution: Sorry, Something Went Wrong Creating Your Account Problem on Instagram
1. Clear Cache & Force Stop
Force stop & Clearing the cache of Instagram will not delete any important data from your phone so don't worry about your data. It can solve this problem.
To clear the cache & Force stop the Instagram long tap on the Instagram app icon. Then tap App info and then find the Clear cache option (this option's position differs in different smartphones).
After clearing the Cache now find the force stop option and confirm the force stop.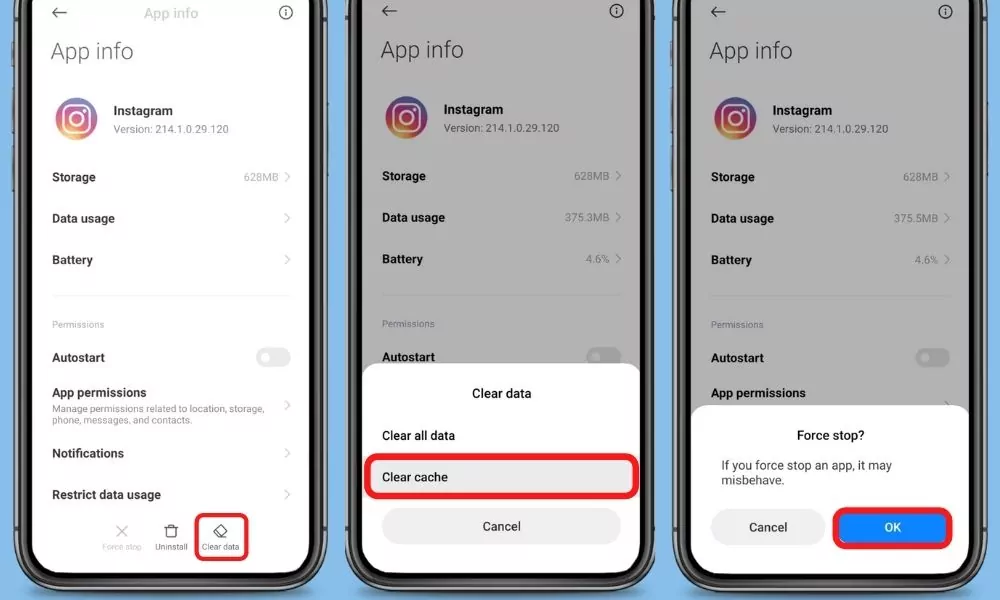 2. Open Browser
If your Android or iPhone device is giving you an error then you can try to open the Instagram site on the browser where you can create your account. After creating an account you can now try to log in to that new account on your smartphone.
3. Update Instagram
If you are running an old version of Instagram then it may have some bugs. So try installing the updated version of apps from different App Download Sites or from Playstore.
To Update Instagram from the Play Store follow the steps mentioned below:
1. Open the Play Store app then tap on your profile present in the upper-right corner.
2. Then go to 'Manage apps and device' and go to 'Updates available'.
3. Then find Instagram and tap Update.
If Instagram is not on the list then your App must be up to date already. In this case, follow the next solution.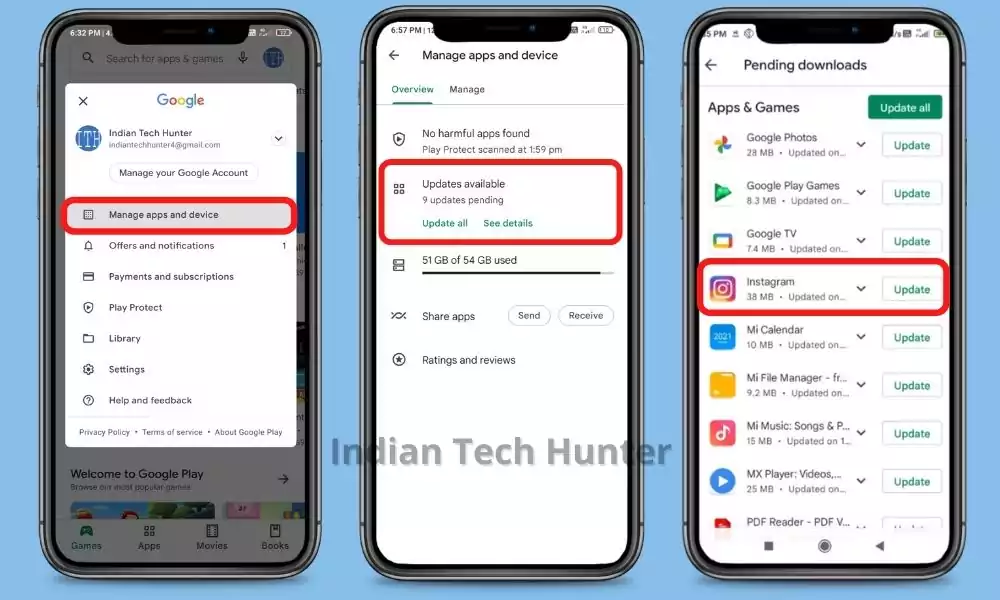 4.

Internet Issue
Sometimes your current internet source becomes useless for using Instagram in such case you get such error. You may face a situation where your Youtube is working, google search is working but Instagram still showing such an issue.
So, try connecting to different Internet if available. If you have different network provider Internet then try using that, or if you have broadband WI-FI then try using that too, in many
5. Restart
Sometimes your smartphone gets some bugs which cause many issues with your apps on your smartphone. In such cases rebooting your smartphone is the best option you can do to overcome such bugs. Simultaneously, restarting can resolve the problem related to many apps.
6. Contact support
Unfortunately, If all the above solutions didn't work, then try contacting the support team of Instagram they will definitely help you to solve your problem for sure.
---
We have tried to share all the possible solutions you need to know to solve Sorry, Something Went Wrong Creating Your Account Problem on Instagram. If you still have any kind of issues or problems then feel free to comment below. We will help you as soon as possible.
Also, dont forget to share the solution that worked for you so that other people can also know.