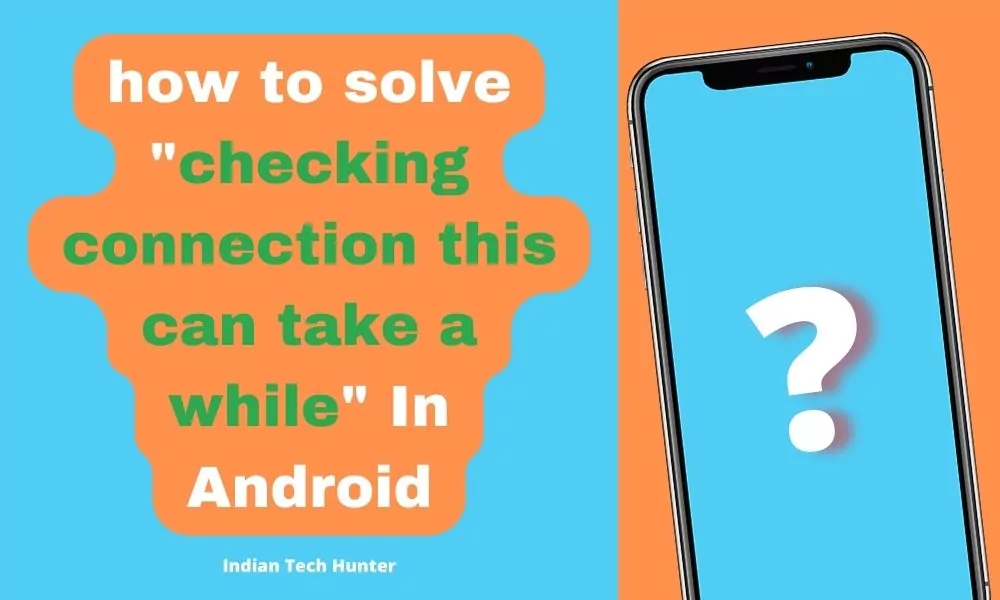 Recently one of my friends asked for help because his smartphone was not starting and he said,
I did factory reset to my Samsung J2. Now when I reboot the device, after

language selection screen > Done. Selected wi-fi connection and clicked on next >Done. Then it got stuck on "Checking connection…" screen. I tried with mobile network as well, but no use.

Tried restart no luck. Tried factory reset again still facing the same problem.

How to fix this ?
For finding a working solution for this issue I roamed the internet and fortunately, I was able to find some solutions without a PC, so keep in touch with this post till the end to turn on your device perfectly.
Before knowing solutions please note that whether it is Nexus, Micromax, Xiaomi, Samsung, Panasonic, Motorola, Vivo, Oppo, Realme or any other brand you may face this problem.
Solutions to "checking connection this can take a while" in Android
1. The Simplest way that works!
Why you're trying to connect to any connection? Just remove the sim card and skip the "Connect to a Network" step. It will give you a prompt, select the 'Skip Anyway' option and you're good to go !. Later you can insert your sim card and connect to your favourite WiFi network and sign in to your accounts and whatever!. Just skip everything until you get to the home screen.
2. Internet
Try restarting the phone again and see if it will allow the connection this time. Be sure you check your WiFi to make sure it is working properly first and then make sure you are entering the correct WiFi and Password for the phone.
3. Resting the device again in Recovery mode
This may work for some devices so you try resetting the phone again. While resetting if there was a bug which was the cause of this problem then Resetting again will clear that bug so try it once.
4. Rush to a service centre
If you are not an expert and you dont want to hurt your phone then just reach your smartphone's nearest service centre and hand it over to them, now they will easily solve your problem by updating the software again.
That were simple yet working solutions that I found online hope those work for you.
have any doubts or want to express your emotions then the comment box which is present below is coded for you.