Instagram is one of the most used social media apps in India and many of them face a wide range of errors of Instagram which are sometimes really annoying. Sometimes people don't get any solutions or explanations what the cause of the error or what is the solution for that.
You Can't Reply To This Conversation" error of the Instagram app is one of those errors which are very tough to solve here in this post so keep reading this post till the end don't miss the word of it.
In this error, Instagram shows "You can't reply to this conversation. Delete chat" or "You can't reply to this conversation. Learn More". is written.
Also Read: How to Add Link to Instagram Story Without 10k Followers
How to Solve "You Can't Reply To This Conversation" Error On Instagram
If you getting this error you must have done something wrong otherwise this notification is not seen commonly.
If you see an error message saying "You can't reply to this conversation", it might be because:
If you recently sent a lot of messages, which may seem like spam to the security system of Instagram.
A message or something that you shared may go against the Community Standards of Instagram.
A person may block you or You may have blocked the person you're messaging.
Solutions
As a solution, you can try some solutions given below.
① Request to Un-block
Most of the time this notification comes as the person you were chatting with has blocked you. Please note that It's not necessary that this "You Can't Reply To This Conversation" message comes due to a block, So you can reconfirm whether the person has blocked you or not. You can contact that person on other social media like Facebook, Twitter, or via direct text message.
If that person has not blocked you then follow the next solution.
② Clear Cache And Force Stop
Force stop and clearing the cache of Instagram will not delete any important data from your phone so don't worry about your data. It can solve this problem.
To clear the cache the Instagram long tap on the Instagram app icon which will open App info and then find the Clear cache option (this option's position differs in different smartphones).
After clearing the Cache now find the force stop option and confirm the force stop.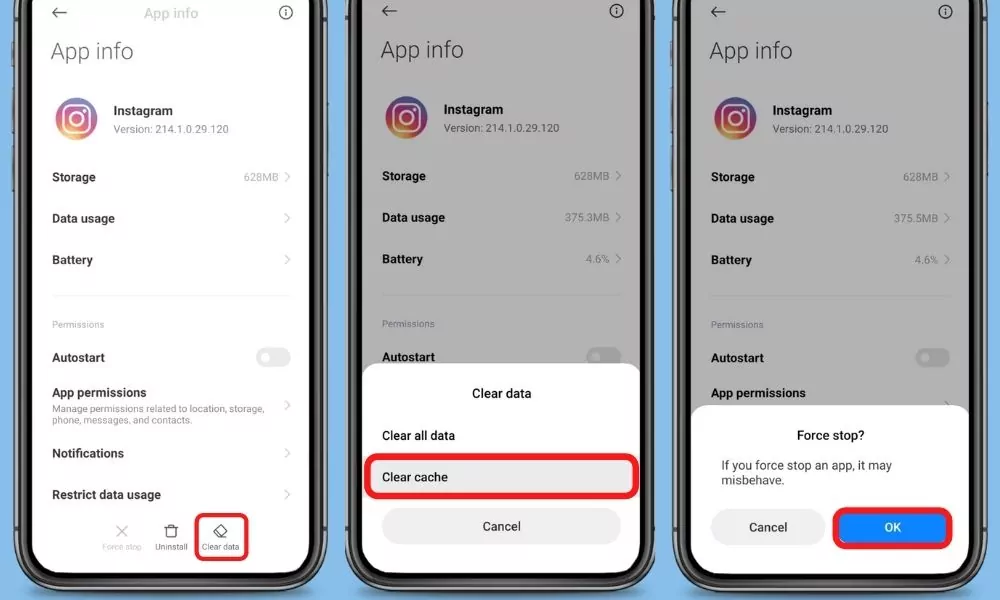 ---
③ Update Instagram
If you are running an old version of Instagram then it may have some bugs. So try installing the updated version of apps from different App Download Sites or from Playstore.
To Update Instagram from the Play Store follow the steps mentioned below:
1. Open the Play Store app then tap on your profile present in the upper-right corner.
2. Then go to 'Manage apps and device' and go to 'Updates available'.
3. Then find Instagram and tap Update.
If Instagram is not on the list then your App must be up to date already. In this case, follow the next solution.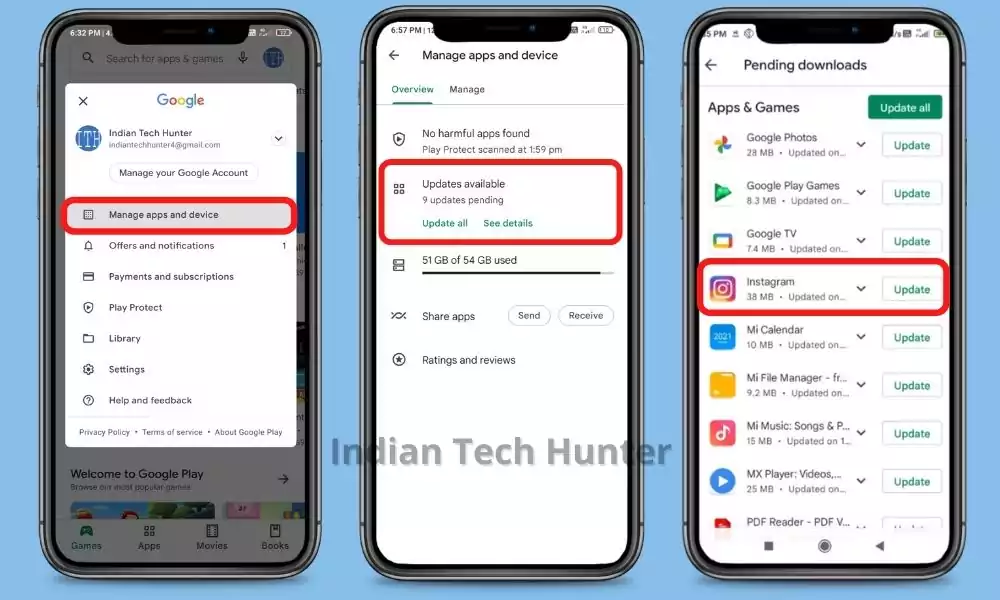 ④ Message from different account
If you are not able to message the person and it's important to message then you can message that person from a different account.
If you don't have another Instagram account then you can create a new account and message from that account easily.
So these were the easy solutions to You Can't Reply To This Conversation error on Instagram. Dont forget to share your thoughts in the comment section.