Recently I was writing an article on the Afroid.net site After finishing the article, I published it.
But later I found an error in that post and to edit that post I was facing the problem to edit that post.
That's why I am writing this post that people can know how to edit and delete articles on Afroid.net.
To edit or delete your published articles follow the steps given below:
Step 1. Open the Site and log in to your account.
Step 2. Go to My Articles.
Step 3. From here will see your articles and you can delete or edit the post.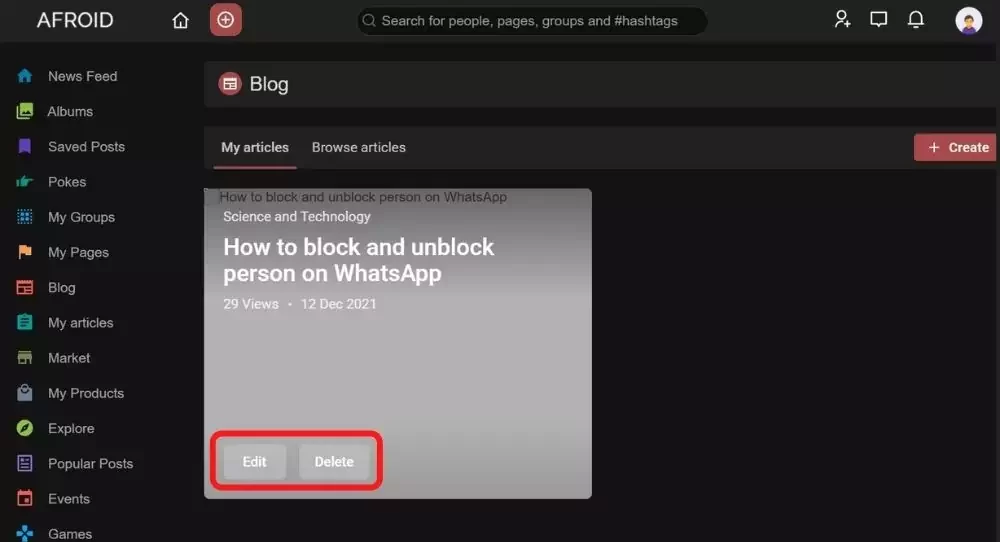 delete or edit the post on the Afroid
Thanks for reading hope you got help from this post.