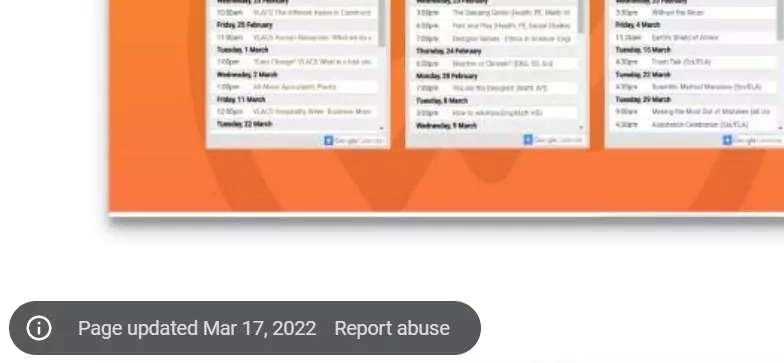 Google Sites is a structured wiki and web page creation tool included as part of the free, web-based Google Docs Editors suite offered by Google. The service also includes Google Docs, Google Sheets, Google Slides, Google Drawings, Google Forms, and Google Keep. Google Sites is only available as a web application.
Google Sites has experienced some changes in the years since its debut. The classic version looked a lot like Google Docs does now, but the additional functionality and new features make it a viable contender for business owners and creators looking for an easy-to-use CMS.
The site info icon in the lower left of your published site shows page specific details. Site viewers may click or hover over the icon to reveal content. Where it shows last page update date and report abuse button.
Steps to enable last updated time in Google Sites
Step 1. Open your Google site's user panel.
Step 2. Now open the site on which you want to enable last updated time.
Step 3. Click on Settings of the site then go to Viewer tools.
Step 4. Now you can see Info icon turn on that option. When you publish your site then your site will start showing last update time.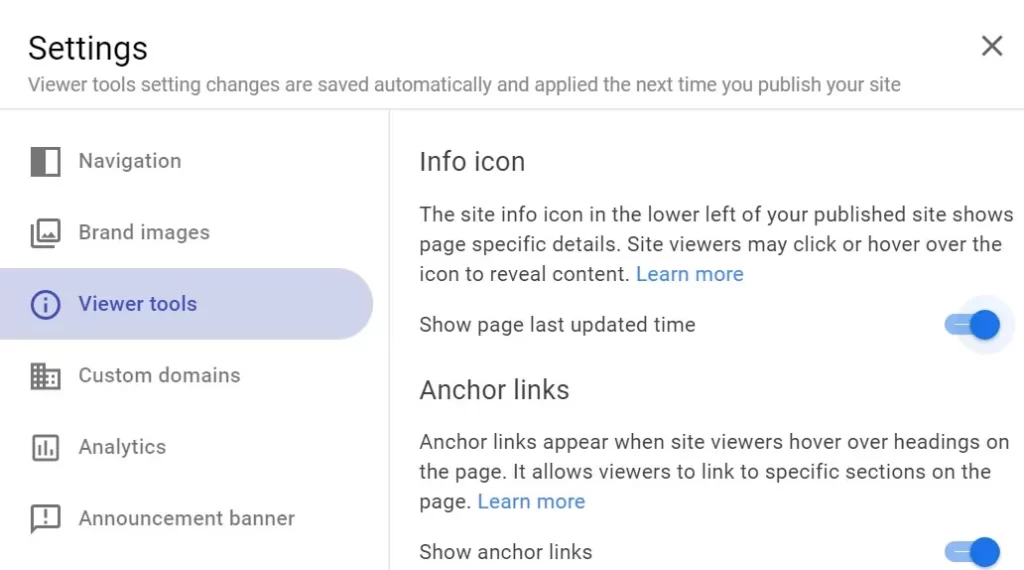 FAQ:
Hope you got help from our post. Dont forget to express your thoughts and expressions in the comment box.