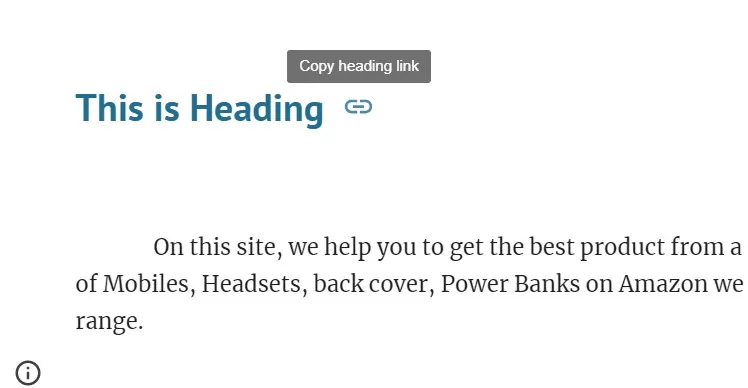 Google Sites is a structured wiki and web page creation tool included as part of the free, web-based Google Docs Editors suite offered by Google. The service also includes Google Docs, Google Sheets, Google Slides, Google Drawings, Google Forms, and Google Keep. Google Sites is only available as a web application.
What is Anchor link Google SItes?
Anchor links appear when site viewers hover over headings on the page. It allows viewers to link to specific sections on the page. Ultimately it helps to improve the user experience and on-page SEO, and it helps to improve your position in Google.
When visitors copy that link and paste it into the Google URL box then they will be directly scrolled down to that specific part of the article where this heading lies.
In my example when I created the Achor link and copied it showed the URL –
https://sites.google.com/view/best-count/home#h.1gjyimerxjt6
Steps to Enable Anchor links On Google Sites
Step 1. Open your Google site's user panel.
Step 2. Now open the site on which you want to enable the Enable Anchor links.
Step 3. Click on Settings of the site then go to Viewer tools.
Step 4. Now you can see the Anchor links option and turn on that option. Now when you publish your site these settings will be applied to your site. And all your headings can be accessed directly by a link.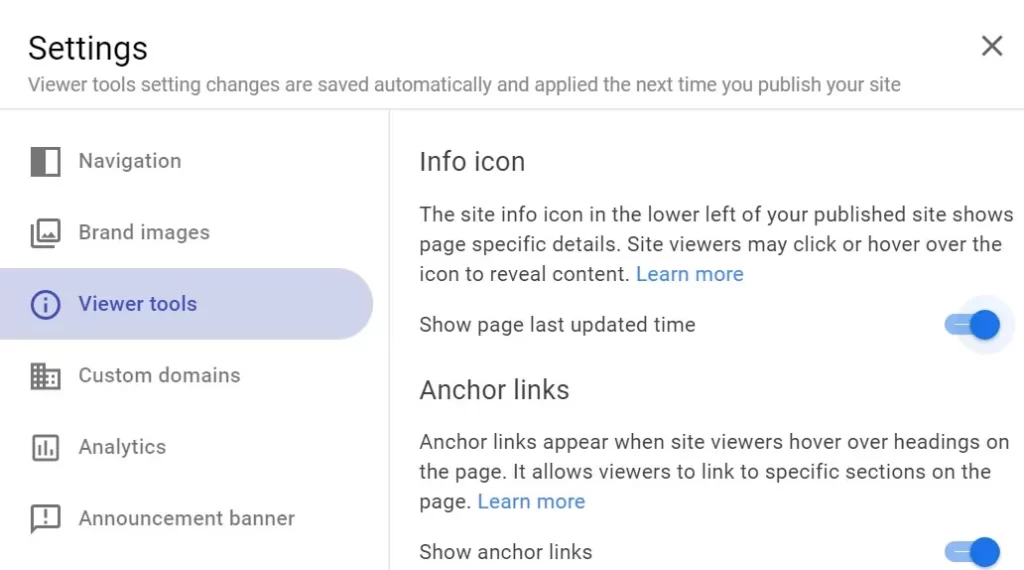 If you didn't understand our content then here is video content for you-
FAQ:
Hope you got help from our post. Dont forget to express your thoughts and expressions in the comment box.