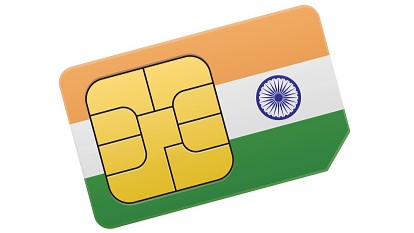 When you are traveling abroad, you have to make sure your mobile device has the right features and settings that allow you to stay in touch with friends and family.
One of the most important things to consider when choosing your phone plan is whether or not you can use your Indian number in other countries so that all your contacts will have your most up-to-date information.
Dont forget to read guide to use Indian sim card outside indian that we have covered in our old posts and we keep updating those usefull posts.
Here are some of our favorite Indian sim cards for international roaming that make it easy to stay connected while abroad.
The 'Starter Pack'
We all know that traveling overseas can be expensive, so what if I told you that you could save money and have a great time on vacation too? Well, with a few simple steps, you can have the best of both worlds.
The first step is to look into getting an Indian SIM card before your trip. This way, when you land in India, your phone will already be set up to work with the local service provider.
You will be able to make calls, send texts and use data without any extra fees or hassle. Plus, many providers also offer competitive rates so you won't need to worry about paying high prices while abroad.
Data Plans
There are three best data plans for Indians traveling abroad: Airtel, Vodafone and Idea.
1. First up is Airtel's International Roaming package:
With this plan, you get unlimited 4G data and 40 minutes of talk time in 70 countries. The total cost is Rs. 599 which is a bit expensive but then again so are all other options if you are looking to travel extensively across Asia, Africa or North America.
To sign up for this package, contact their customer care center or visit their website.
2. Vodafone's Traveller Connect plan:
With this option, customers get 1GB data at Rs. 450 for 10 days which includes 1GB on-net plus 3GB off-net roaming data per day.
If you exceed your quota, your internet speed will be reduced to 64kbps from 16mbps.
Customers can also choose to purchase add-ons such as more data, unlimited on-net calls and texts or voice mail.
For example, buying an add-on of 4GB extra data would set you back by Rs. 800 while buying the Unlimited Calls & Texts package would set you back by Rs. 1100.
Reliance Jio IR packs
Reliance Jio provides three IR prepaid packs that come with "worry-free unlimited voice and data packs". These packs are ready to use in 22 countries including places like the USA, UK, and more. But we recommended that you first check the list of countries on Jio's website before buying prepaid IR packs.
Reliance Jio's Rs 575 IR pack has 1-day validity. It offers free incoming calling, 250MB of data, and 100 minutes of outgoing calling to India and local. The pack also includes 100 SMS.
The Rs 2,875 IR pack from Jio comes with 7 days validity and offers free incoming calling, 250MB data per day, and 100 minutes of outgoing calling per day, 100 SMS per day.
Prepaid vs Postpaid
It dosent matter you have prepaid or Postpaid you may face No Service on your sim card read our posts to tackle this situation.
Prepaid cards are best if you are traveling to India infrequently, as they don't require a long-term commitment and can be cancelled on a whim.
If you plan to stay in India for the foreseeable future, a postpaid plan is best as it typically has better rates and more access to data.
Plus, there is no risk of running out of minutes or data like with prepaid plans. You will need a copy of your passport to apply for both types of plans.
You will also need your address and contact number so that the carrier can send your SIM card to you before your trip.
As a U.S. citizen, you will also need some form of government identification in order to purchase any type of plan.
A photocopy should suffice. Just make sure all information is legible and not cut off at the edges. Keep your receipt safe. It should contain all necessary details about your account: name, phone number, etc.
Which Operator Has The Cheapest International Roaming Rates in India?
There are six telecom operators in India, Airtel, Vodafone, Reliance Jio, Idea Cellular and BSNL. Reliance Jio is the cheapest operator with its Rs 199 plan that offers international call rates of up to Rs 2 per minute.
The only problem with this plan is that it doesn't provide any data and you will have to rely on local Wi-Fi or other available networks to stay connected while you are abroad.
For those looking for unlimited data, Vodafone's plans starts at Rs 1,499 which includes 30GB of 4G LTE data to be used in 180 days.
They also offer postpaid plans starting at Rs 1,999 and come with 60GB of 4G LTE data to be used within a year.
If you ae more interested in a prepaid plan, they also offer prepaid packs starting from as low as Rs 169 which include 5GB of data along with free calling and SMS benefits.
If you are traveling frequently but don't want to keep changing your SIM card all the time, it might be best to opt for Airtel or Vodafone as they allow users to use their own handset without having to buy another one from them.
What Are the Benefits of Having an Indian Sim Card While Travelling Overseas?
One of the best benefits of having an Indian SIM card while travelling overseas is that they are a lot cheaper and more affordable than many other countries.
This makes it easy to stay connected without breaking the bank. In addition, while many countries will charge you high prices for using your data abroad, India doesn't have any additional fees.
Also, if you are outside India still you get 24 hours customer care support for most network providers. Here is the Customer Care Helpline & Other important number lists for all SIM operators In India.
Conclusion
We hope you found this list of the best Indian sim cards for international roaming helpful. If you need any more information, feel free to comment below. We will get back to you as soon as possible.