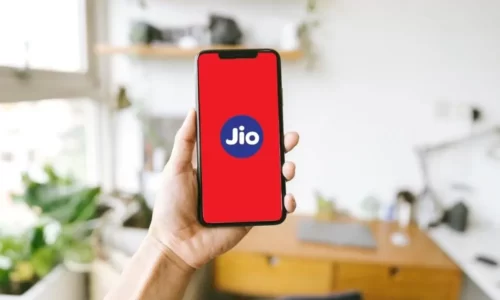 Jio is a popular telecommunications company in India that provides a wide range of services, including voice and data services. One of the key features of its voice services is call waiting, which allows users to receive incoming calls while they are already on a call. In past we have written dedicated and helpful articles such as Jio calls not working & Jio Sim Card No Service.
Many Jio users have reported issues with call waiting not working on Jio as expected. In this article, we will explore the reasons behind this problem and suggest some solutions.
How to Fix Call waiting Not Working in Jio
1. Network Issues
One of the most common reasons for call waiting not working in Jio is network issues. In areas with poor network coverage, the call waiting feature may not work as expected. This can happen if the signal strength is weak, or if there is a network outage in the area.
If you are facing this problem, the first thing you should do is check if there are any network issues in your area. You can do this by checking the Jio network status on the Jio website or by contacting customer support.
2. Phone Compatibility
Another reason for call waiting not working in Jio is phone compatibility. Not all phones are compatible with the call-waiting feature, and some older or low-end phones may not support it at all.
If you are using a phone that is not compatible with call waiting, you may need to upgrade to a newer phone that supports this feature.
Or you can try to update your device to the latest version available by going to Settings > About Device > Software Updates > downloading the latest available software update and then installing the new update, you may get support for Call waiting for a new update.
3. Call Settings
Call settings can also affect the call waiting feature in Jio. If you have disabled call waiting in your phone settings, the feature will not work even if it is enabled in your Jio account settings.
To check if call waiting is enabled on your phone, go to your phone's settings, then to call settings, and look for the call waiting option. Make sure it is enabled.
4. Jio Account Settings
Finally, call waiting not working in Jio may be due to account settings. If call waiting is not enabled in your Jio account settings, you will not receive incoming calls while you are on a call.
To enable call waiting in your Jio account, go to the MyJio app, then to Settings > Call Settings > Call Waiting. Make sure the toggle switch is enabled.
Conclusion
Call waiting not working in Jio can be due to a variety of reasons, including network issues, phone compatibility, call settings, and Jio account settings. By following the Methods in this article, you should be able to identify and resolve the issue. If you continue to experience this problem, you may need to contact Jio customer support for further assistance.