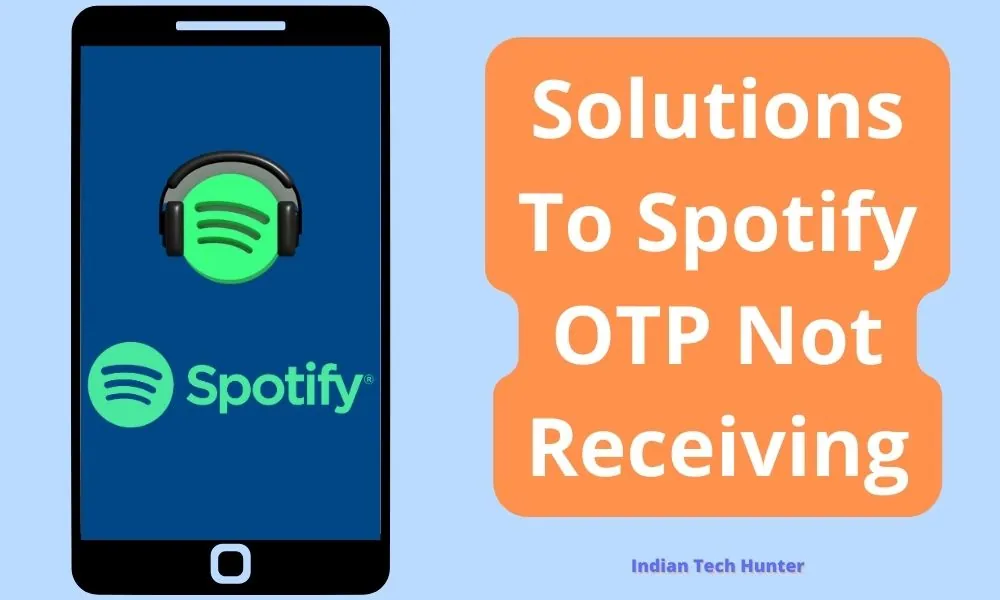 Spotify is a proprietary Swedish audio streaming and media services provider founded on 23 April 2006 by Daniel Ek and Martin Lorentzon. It is one of the largest music streaming service providers, with over 456 million monthly active users, including 195 million paying subscribers, as of September 2022. 
Yesterday I was trying to sign up for a Spotify account, but Spotify's 6-digit OTP code was not coming to my phone number. To solve the issue, I found some ways which solve the problem of OTP not receiving Spotify. A few days back I was getting Spotify Wrapped Error: Couldn't Load the Page, Maybe try Again, I have written a dedicated article on that issue don't forget to read that to.
So read the post till the end to know different solutions to solve this Spotify Verification code not coming and don't forget to comment on which solution worked for you. Your comment will definitely help others also to know the best solution to this error.
Solutions to Spotify OTP Not Received Problem
1. Double check number
It is always a good practice to double-check numbers before confirming or submitting them, especially if they are important to get the OTP. This can help prevent errors and ensure that the correct information is used.
Also, check if you are receiving other SMS messages, if you are not able to receive sms from others then it may be an issue of your sim not receiving SMS.
2. Clear the Cache
The cache is the files that are used to make future processes faster, which can be deleted, and deleting them will not create any major problem, in a result, it can solve your various issues like OTP not coming issue. You clear the cache of the Default Messaging app and Spotify app to solve this issue.
To clear the cache of Spotify on a computer, you can follow these steps:
Close Spotify by right-clicking on its icon in the system tray and selecting "Exit."
Press the Windows key + R on your keyboard to open the Run dialog box.
Type %AppData% and press Enter.
Locate the Spotify folder and open it.
Delete the "Storage" folder.
Restart Spotify.
On iPhone, the process will vary depending on the operating system you're using. For example, on an iPhone, you can clear the cache by going to the "Settings" app, selecting "General," then "iPhone Storage," and then selecting Spotify to delete the app's data.
On Android, you can clear the cache by going to "Settings," selecting "Apps," then selecting Spotify, and selecting "Clear cache."
Please note that clearing the cache will cause you to lose some of the settings you have made in the Spotify app, but you will don't have to log in again. But in case if you clear the data, then you will have to log in again to do your settings again.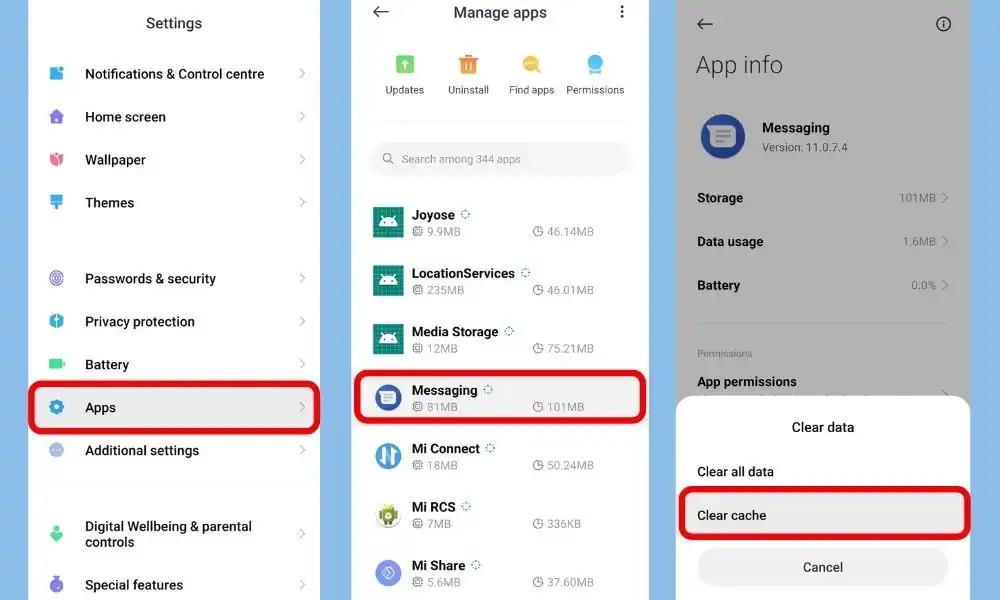 3. Restart your Smartphone
When a device is restarted, it closes all running apps and processes, which can resolve conflicts that may be causing the OTP not receiving. Additionally, a restart can clear the device's memory, which can help with performance issues that may be contributing to the bug. Additionally, a restart can clear the cache, which can help with certain software bugs.
However, restarting a smartphone may not solve all bugs, and in some cases, more extensive troubleshooting or even a firmware update may be needed.
4. Check the internet
If Spotify may not work due to an internet issue, there are a few things you can try to fix the problem
Check your internet connection: Make sure your device is connected to the internet and that the connection is stable. You can try restarting your router or connecting to a different network to see if that resolves the issue.
Try disabling any VPN or proxy: Sometimes, VPNs or proxies can cause issues with streaming services like Spotify. Try disabling them and see if that resolves the issue.
Restart the Spotify app: Close the Spotify app and then reopen it. This can help resolve any temporary issues with the app.
Check for updates: Make sure you have the latest version of Spotify installed. If there is an update available, install it and see if that resolves the issue.
Restart your device: Sometimes, restarting your device can help resolve any temporary issues with the app or internet connection.
If none of these solutions worked, please check if Spotify's service is down.
5. Update Spotify
If you are running an old version of Spotify, it may have some bugs. So try installing the updated version of apps from different App Download Sites or from Playstore.
To Update the Spotify app from the Play Store & App Store follow the steps mentioned below:
1. Open the Play Store app then tap on your profile present in the upper-right corner.
2. Then go to 'Manage apps and device' and go to 'Updates available'.
3. Then find Spotify and tap Update.
If Spotify is not on the list then your App must be up to date already. In this case, follow the next solution.
6. Put your Sim on another phone
If you are in hurry to the OTP then, just remove your sim card and put it on another phone or feature phone, it might work now and your OTO might come now.
7. Call Customer Care
If you have followed all the above methods and none of them worked for you to receive OTP, then try calling customer care of Spotify or you can chat with the Spotify support team.
After calling, explain your's fair situation to them, and they will definitely help you out with this situation.
Conclusion
We have shared all possible solutions to the problem of OTP not receiving Spotify verification. If you still have any kind of issues or problems then feel free to comment below. We will help you as soon as possible.