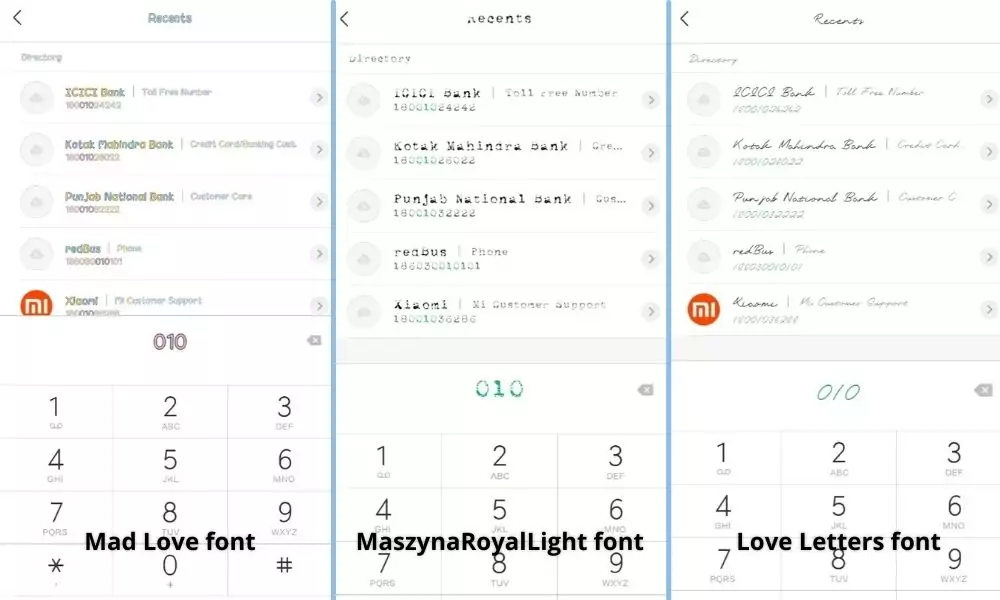 Well, this question was asked by one of our viewers so here is the answer for that.
So to get the answer I tried to search this question on google but I found very few articles, but most of them weren't enough to justify this answer.
So I finally decided to try it on my own smartphone which is of Redmi Brand, In redmi phones, everyone gets preinstalled Themes app from which we can download Themes, Wallpapers, Ringtones, Fonts, etc..
So I opened the Fonts section and then I tried to find some fonts which may slow down the performance of my smartphone.
In total I tried 3 fonts which looks pretty heavy, So here is my experience.
Mad Love Font
Firstly I installed Mad Love font which looked quite heavy and was a heavy font. When I installed it first thing observed was its colours. All texts were colourful and after a certain time, it was not looking good for me.
To test the performance I tried opening the Settings app, Messaging app, and other system apps where I noticed there was some noticeable delay compared to a default font.
MaszynaRoyalLight font
When I changed my font to MaszynaRoyalLight it showed a similar performance to the Mad Love font. So it was also heavy font and affect the speed of the smartphone.
Love Letter Font
When I installed this font I was expecting the laggy performance which I experienced with above two fonts but, this font was not like that. When I tried opening different apps it was smooth as default font. I was surprised with this font.
Conclusion
When I tried to experience different fonts on my smartphone in order to check performance issues then results was amazing and interesting.
There are some fonts which are heavy and they impact on performance that's for sure. And there are some fonts which doesn't affect any performance issues.
So that's was my experience, what is your opinion on this let me know in the comoment section so that others will know.