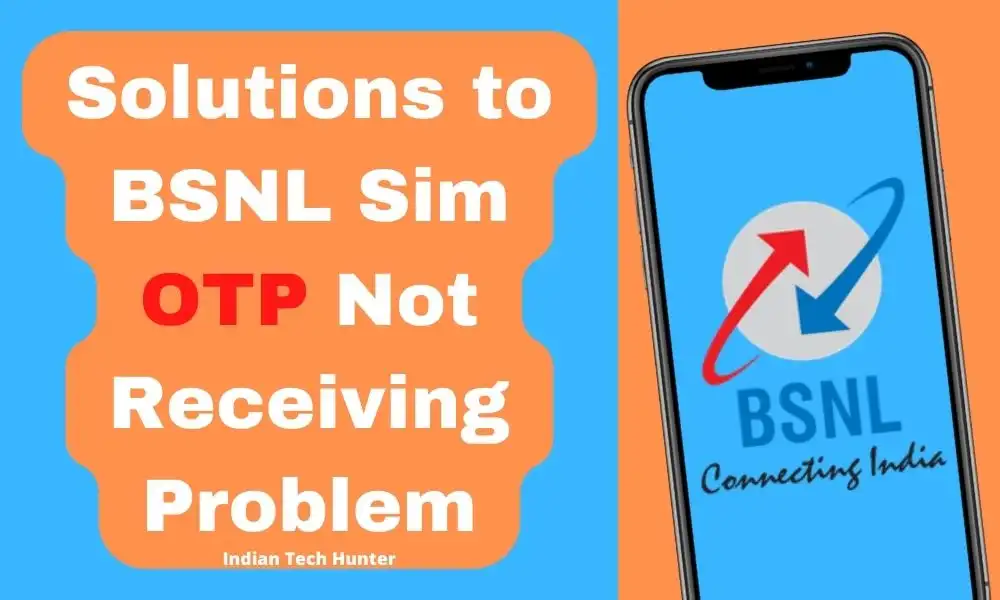 An OTP (one-time password) is an automatically generated numeric or alphanumeric string of characters that authenticates a specific user for a single transaction or login session. An OTP is more secure than a static password, especially a user-created password. OTPs easily can be used for authentication and to add another layer of security.
You may have used OTP to verify or authenticate something like bank OTP, and this is the best way to do it.
But sometimes due to errors on the BSNL sim card, you may struggle to get OTP and it is very irritating. If you require that OTP, to do some important task then it irritates most.
So today in this post we will give you solutions to solve such issues, Try out the following troubleshooting guide below.
Solutions to BSNL Sim OTP Not Receiving Problem
1. Double check number
Just for rechecking make sure you have typed the correct BSNL number. Also, check if you have added the correct Country code of India which is +91.
---
2. Clear the Cache of your default message app
The cache is the files that are used to make future processes faster, which can be deleted and deleting them will not create any major problem, in a result, it can solve your OTP not coming issue.
To clear the cache of Messaging app follows the steps given below:
Open 'Settings App' and go to the 'Apps' section.
Now find Messaging app and open the App info of it.
Now Tap on Clear Data.
Find Clear Cache and tap on it.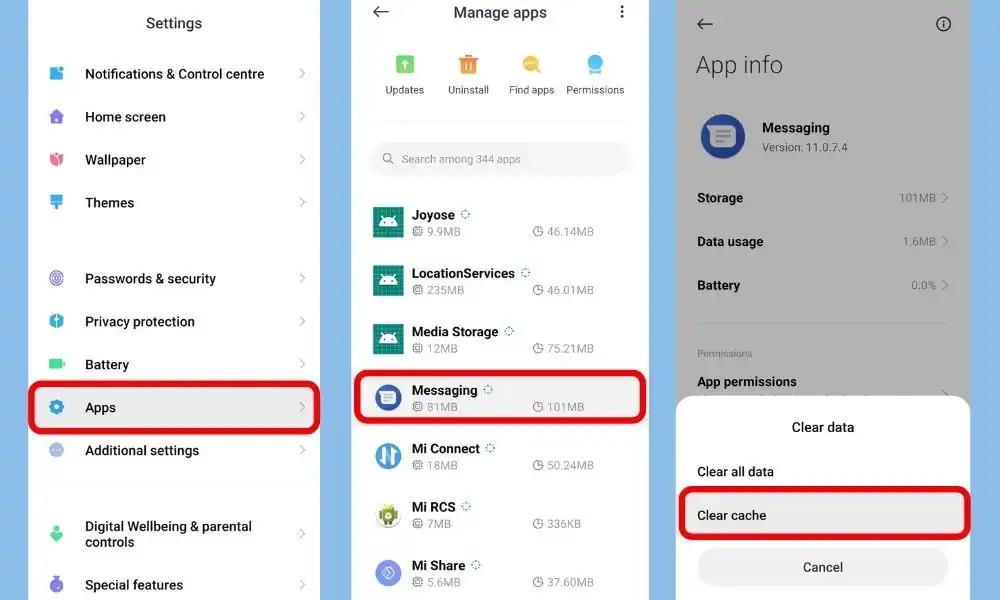 ---
3. Restart your Smartphone
Sometimes there is a bug in the working Android or iOS device which is the root cause of this problem and it doesn't allow the BSNL sim to work normally. So to sort out such bugs you just have to restart your smartphone and it will fix most of the bugs easily.
---
4. Check SMS receiving On your BSNL sim or not
This solution is probably not a solution but it helps to verify the problem with your BSNL sim card.
Get another device and try to send an SMS to your BSNL number. If you get the message easily it means your sim card is accepting messages and it is working fine.
But if you still struggle to get the OTP, then follow the next solution.
---
5. Check your Blacklist
If you have Blocked a specific number or Unknown numbers then it cant send you an SMS as well. So suppose you have blocked all unknown numbers then it may have blocked all SMS from unknown numbers too. So you should check that you haven't blocked receiving SMS from unknown numbers.
Open your Phone app.
Now tap on the '⋮' to open Phone related settings.
Now open Blacklist (Blocked contacts).
Now check here if you can receive SMS from blocked numbers or not.
Just make sure you can receive SMS from an unknown number.
---
6. Uninstall the Third-party Messaging app
Having a third party app also causes many problems to receive OTP. So you can uninstall or disable that third party app.
Many people in India have Truecaller installed on their devices. Sometimes it can cause problems to receive OTP. Also, Truecaller may put OTP messages in the Spam folder which is hard to locate for a normal smartphone user. If you are worried about identifying unknown contacts then dont worry you can easily identify unknown numbers online.
---
7. Put your BSNL Sim on Another phone
If you are in hurry to the OTP then, just remove your BSNL sim card and put it on another phone or feature phone, it will definitely work now.
---
8. Call Customer Care
If you have followed all the above methods and none of them worked for you to receive OTP, then try calling customer care of BSNL.
In India, BSNL has 121 number for customer care service.
After calling, explain your's fair situation to them, they will definitely help you out from this situation.
---
Conclusion
We have shared all possible solutions to the problem of OTP not receiving on the BSNL sim card. If you still have any kind of issues or problems then feel free to comment below. We will help you as soon as possible.