MIUI, formerly known as MIUI ROM, is the after-market firmware and Android operating system developed by Xiaomi, based on Google's open source Android operating system.
It is available only for the smartphones and tablet computers manufactured by Xiaomi (Xiaomi phones).
MIUI has more than 250 million users worldwide. Because of this popularity, users of MIUI devices often encounter some problems or simply do not know how to use some options. Today we will tell you about 9 tips and tricks that you did not know about MIUI 13.
What is MIUI 13 and How does it work?
MIUI is a custom Android skin made by Xiaomi. It is loaded with features that make using your phone more efficient and fun, however there are various people who points some diadvantage of using MIUI for example few months old MIUI 12 were having lot of issues of battery, bugs, lags, etc. but this time it seems to be tackled in new MIUI version.
MIUI 13 is one of Xiaomi's most exciting releases yet, adding new features like dual app support, AI-powered optimizations to RAM management, and simplified notifications so you can focus on what's important.
MIUI 13 tips and tricks that you didn't know
We have put together some useful tips and tricks to help you get started.
1. Lock Screen Shortcuts
By drawing an L on your lock screen, you can add shortcuts to apps you want quick access to. Drag any app from your home screen into one of these blank spaces; once you are back at your lock screen, swipe left to see a list of all your shortcuts.
We personally recommend to get quick access to Instagram (just draw an E), music controls, and flashlight app.
2. Battery Saver mode
If you own an Android device with MIUI 13, then there is a trick that you can use to boost battery life. In previous version of MIUI there was battery saving mode and ultra sbattery saving mode was already available but in new verion it is bit evolved and some additional settings are available.
The process involves turning on Battery Saver mode manually when it is turned off by default. If you have already enabled Battery Saver mode, do not worry. This feature will not be affected.
To activate Battery Saver mode in MIUI 13:
Open Settings.
Additional Settings.
System settings.
Power management.
Turn on battery saver.
To disable Battery Saver mode in MIUI 13:
Go back to Additional Settings.
System settings.
Power management.
Disable battery saver.
Your phone should now go into power-saving mode automatically at 20% remaining battery life (which is also configurable).
3. Manually choose screen refresh rates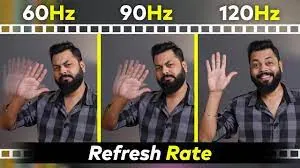 When you start using your Xiaomi smartphone with MIUI 13, then basically it will have dynamic refresh rate of display which ultimatelly helps to ae the battery and keep less stress on processor. But thanks to new MIUI 13 now you can set what refresh rate you want to experince regullarly and it will be applied on all display use cases of smartphone.
If you want refresh rate constantly at 120Hz to see the expereince and observe sharpness and smoothness of your smartphone. To access the refresh rate setting go to ead to Settings > Display > Refresh rate, and now choose 'Custom'. Here you can choose to have it 60Hz, 90Hz at 120Hz.
4. Double tap power button for camera
MIUI 13: Double tap power button for camera trick MIUI 13 One of our most useful MIUI 13 tips is a handy shortcut for taking selfies.
By default, you need to swipe up from your phone's navbar, tap on Camera, and then tap on Selfie.
That process can take more time than we had like when trying to get that perfect snap, so here's how you can change things.
With MIUI 13, you can double-tap on your power button to launch directly into selfie mode. It's easy to set up, too.
Head into Settings > Buttons & gestures > Double tap power button > On/Off toggle. If you want it disabled again at any point in time, just head back into Settings and toggle it off again.
5. New screenshot method
Xiaomi rolled out MIUI 13 with a new screenshot method in it. Here is how you can take screenshot using MIUI 13's new screenshot method trick.
In MIUI 13, you can use either of these three ways to take a screenshot:
① Power button and volume button
However, when we talk about taking screenshots with MIUI 12 or older versions of MIUI, there are two methods that work very well -pressing power button and volume down together or by holding both buttons down for some time.
② Take Screenshot Using Notification Bar
This is a new way of taking screenshot introduced in MIUI 13. It will save your time as compared to other methods because you don't need to hold any button or press them at same time.
Let's see how it works. First of all, go to Settings > Additional Settings > Display > Toggle on Floating notifications (or simply swipe down from top-right corner).
Now go back to your app and click on notification bar like shown in image above.
When you click on notification bar, it will show options like Open Popup Window and New Notifications. Just tap on 'New Notifications' option to take a screenshot of your current screen.
③ Take Screenshot Using Quick Ball Icon:
The second method is quite similar to previous one but instead of clicking on notification bar, here you have to click on quick ball icon located just beside home button.
As soon as you click on it, it will bring up several options including copy text and capture screenshot. Tap on capture screenshot to take a screenshot of your current screen. You have successfully taken a screenshot using MIUI 13's new way of taking screenshots.
6. Floating app windows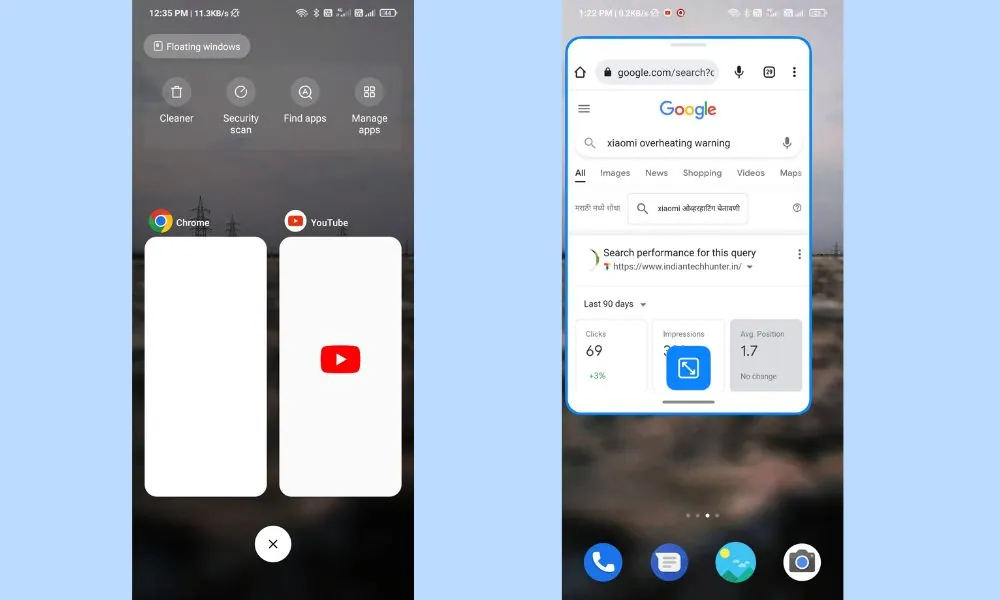 This floating app feature was already introduced in previous version but in MIUI 13 it is now more efficient and smooth, in previous verison of MIUI after some it was giving lot of pressure on processor which was resulting in Overheat of Xiaomi smartphone.
To enable it you you just have to go to recent apps view and you should see a tab that says 'Floating windows' at the top. Tap this, and then just choose the app you want. You can also just drag down on any app notification bar that appears on the screen when you are using the phone.
After creating floating windows of apps you have option to resize it and you can return to normal mode by dragging on the botton of bar of that app.
7. New keyboard format options
Did you know that you can select from 3 different input methods in MIUI? By switching between them, you are able to quickly switch between various keyboard layouts. Here are all three of them:
QWERTY (English)
AZERTY (French)
QWERTZ (German)
If your device supports these languages, try out each one to see which is most comfortable for you.
8. Copy text from screenshots in Files app
The Files app on Android Nougat supports copying text out of images, including screenshots.
All you need to do is select an image, tap on three dots in top right corner, then copy.
The file will be stored to clipboard, so you can paste it wherever you want. It is quite a handy feature if you don't have time to take notes while reading articles or watching videos on your phone.
9. A new way to launch apps from the lock screen
With MIUI 13, a new way to launch apps from the lock screen has been introduced. If you swipe left on an app's icon, a pop-up menu will appear, giving you quick access to other apps that can be launched in tandem with it (similar to right-clicking an app in Windows).
However, if you hold down on an app's icon on your home screen or in your app drawer, another pop-up window will appear containing information about that specific app.
Final words
The list of changes in MIUI 13 might seem a little overwhelming at first, but if you are curious about Xiaomi's latest OS upgrade or are simply a fan of their work, then it may be worth checking out. If not, there is no need to fret, as always, you can use another device with Nougat on it and rely on OxygenOS to get your daily fix.